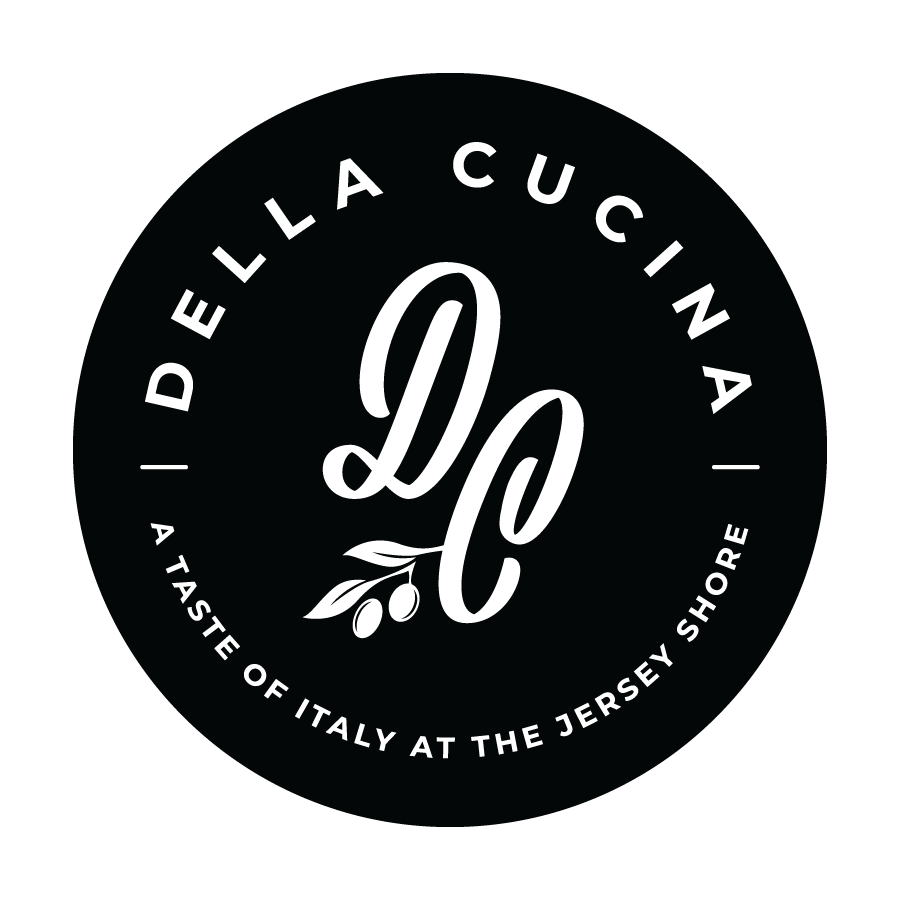 We spend all day in the kitchen so you don't have to!
Proudly Serving Toms River, NJ and surrounding areas.
Italian Market, Catering and More
Della Cucina Italian Market and Catering is your premier caterer at the Jersey Shore providing authentic fresh and delicious food rooted in over three generations of recipes and traditions.  Our family has been proudly providing catering services for over 25 years.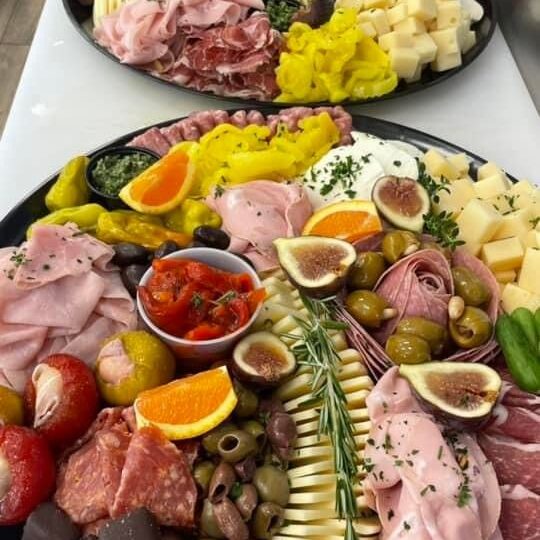 Tradition is important in our family-run business. We proudly serve more than three generations of recipes and traditions with classic Italian American dishes passed down from generation to generation. Our food will stir your heart and satisfy your palate with fresh and delicious meals prepared daily, from our family to yours. See you soon, ciao!
Testimonials
Our first time there, my mom got an Italian stallion sub and I got a roast beef and provolone, while the lady was making our subs she told us they were made with love and let me tell you, I could taste it! These were the best subs ever!!! They perfected sub making and they have a little market in there too so you can get desserts which looked delicious! Cheeses, pasta oh cannot say better things about this place, if you love Italian food you must go to this place!
Carly C
This place is amazing. Fresh bread daily, prepared food, sandwiches to go, mini market ,Italian specialties including pastries and a very friendly staff. I am so happy to have this little gem near home. If you're in the area this is a must stop.
I've been here weekly and plan to use them for holiday catering. It's just that good.
Sandi H
We stopped in today as we just happened to drive by, and we will be back. Picked up fresh Bolognese sauce was delicious! Bread was fantastic, and their Taralles were the best we have had! Sausage was perfect, not too salty and we added it to the sauce. Can't wait to try their pastries!
Kelly B
I cant rave enough over everything we've tried so far. The chicken scarpariello is absolutely delicious. The potato salad is as good as my grandmothers homemade was. The risotto balls are just so fresh & creamy. The roasted peppers melt in your mouth. Not your average Italian deli. Everything you can truely tell is homemade & of a good quality!
Licia N
Menu is varied so there's something for everyone. The food was delicious! Do not hesitate to order from them. You will not be disappointed. I say that as a very fussy former New Yorker who knows true Italian food quality having grown up in the neighborhood.
Agnes K
Absolutely delicious meals of chicken, pasta, salads, hot & cold antipasto, vegetable & fruit platters, rice balls, desserts & pastries with a mix of regular and gluten free for a reunion of 40+ members of our Italian family! Everyone raved at how amazing everything was. The meal prep and delivery were on time, professionally setup and with friendly service! Can't say enough good things about our experience with Della Cucina! Thx for making the reunion a success!!
Steven T